Spatial information applied in disaster risk management
Abstract
Latin America and the Caribbean is the second most natural disaster-prone region in the world. Several South American countries have witnessed natural and man-made threats, emergencies and disasters. In recent years there have been devastating fires, earthquakes, tsunamis, floods, volcanic eruptions, droughts, landslides, landslides and alluviums. Spatial information and its products, obtained from remote sensors, are key tools that facilitate the development of different applications for disaster risk management. This article provides a look at free access to space information and its applications, emphasizing disaster risk reduction, through global cooperation, through organizations, space agencies and institutions.
Keywords: Geospatial Data. Remote sensing. Geographic information systems. emergencies. Risk. Reduction.
Downloads
Download data is not yet available.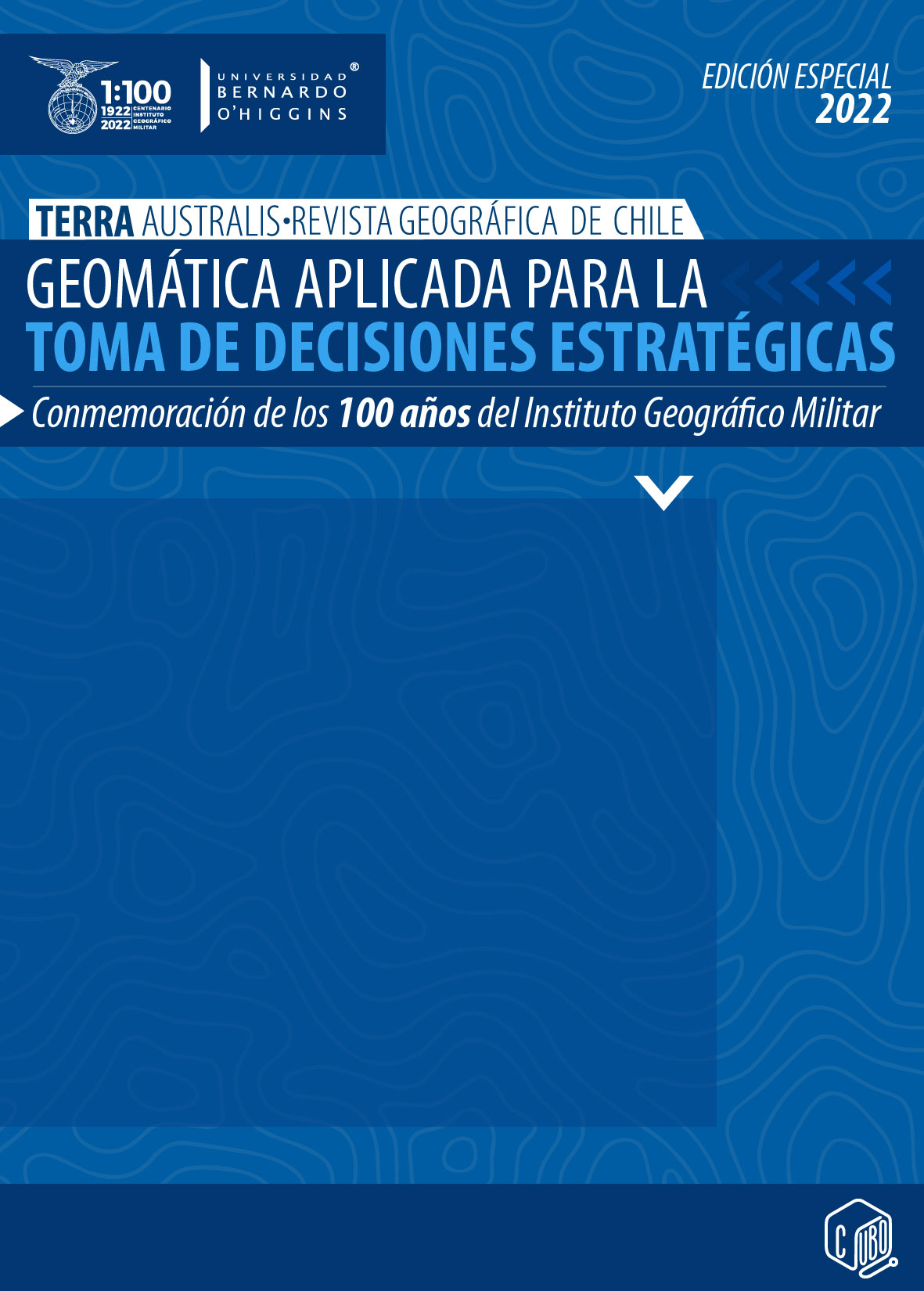 Downloads
How to Cite
Calvo Rey, M. (2023). Spatial information applied in disaster risk management. Revista Geográfica De Chile Terra Australis, 58(2). https://doi.org/10.23854/07199562.202258esp.Calvo63
License
Copyright (c) 2023 Revista Geográfica de Chile Terra Australis
This work is licensed under a Creative Commons Attribution 4.0 International License.
Copyright notice:
 Revista Geográfica de Chile Terra Australis retains the economic rights (copyright) of the works published in the Revista Geográfica de Chile Terra Australis. The reuse of the content is allowed under a license:
CC BY
Recognition

This license allows others to distribute, remix, tweak and build upon your work, even for commercial purposes, as long as you are acknowledged as the author of the original creation. This is the most helpful license offered. It is recommended for maximum dissemination and use of the materials subject to the license.
For more information see the following links: