EDITORIAL
Abstract
Los estudios orientados a las geociencias han estado sujetos a diversos enfoques u objetivos en el transcurso del tiempo, pasando en una primera instancia desde una perspectiva de análisis meramente histórico o descriptivo de los componentes constitutivos del planeta, para llegar finalmente a comprender hoy en día que las ciencias de la Tierra no pueden sino ser entendidas como disciplinas de análisis y comprensión integral, basadas en la interacción entre los múltiples sistemas naturales y antropogénicos que constituyen el medio que habitamos.
Downloads
Download data is not yet available.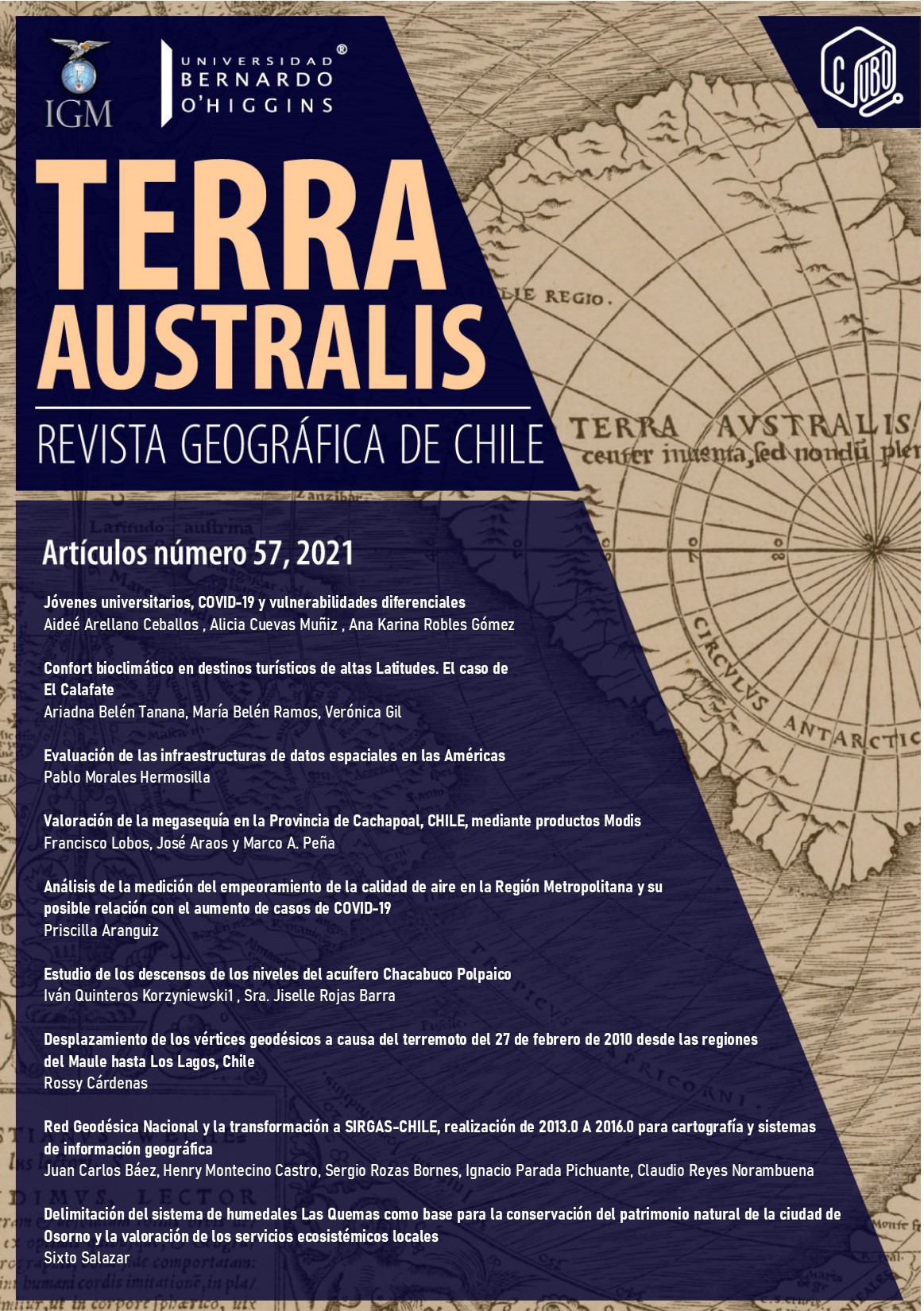 Downloads
How to Cite
Ramírez Maturana, J. . (2021). EDITORIAL. Revista Geográfica De Chile Terra Australis, 57(1), 1. Retrieved from https://www.revistaterraaustralis.cl/index.php/rgch/article/view/112
License
This work is licensed under a Creative Commons Attribution 4.0 International License.
Copyright notice:
 Revista Geográfica de Chile Terra Australis retains the economic rights (copyright) of the works published in the Revista Geográfica de Chile Terra Australis. The reuse of the content is allowed under a license:
CC BY
Recognition

This license allows others to distribute, remix, tweak and build upon your work, even for commercial purposes, as long as you are acknowledged as the author of the original creation. This is the most helpful license offered. It is recommended for maximum dissemination and use of the materials subject to the license.
For more information see the following links: