Effects of the transformation of the north-south axis to Autopista Central in Santiago de Chile
Renata Paz Porcell Lizama

---
Keywords:
ROAD INFRASTRUCTURE. PUBLIC WORKS CONCESSED. LOCAL PROBLEMS. SOCIAL FRAGMENTATION
Abstract
Autopista Central is a route that has undergone a metamorphosis throughout the last half of the twentieth century, since its genesis as a street with two lanes in the fifties to be a "free flow"  concessionary highway, available only for those who can afford it. This modality responds to the principles of the neoliberal economic model implanted in the country, in the seventies.
The present study focuses on inquiring into the territorial conflicts that have brought the transformation of the road from public to private use in an area of influence of five hundred meters, looking at it from a local scale above of a regional one. A point of view that is contrary to what the state looks at it, because the implementation of large-scale infrastructure in the middle of the capital city, positions itself as a banner of economic growth, however, the project does not consider the protection of the surrounding community social welfare, which is affected by spatial biases, as well as health and safety problems.
Downloads
Download data is not yet available.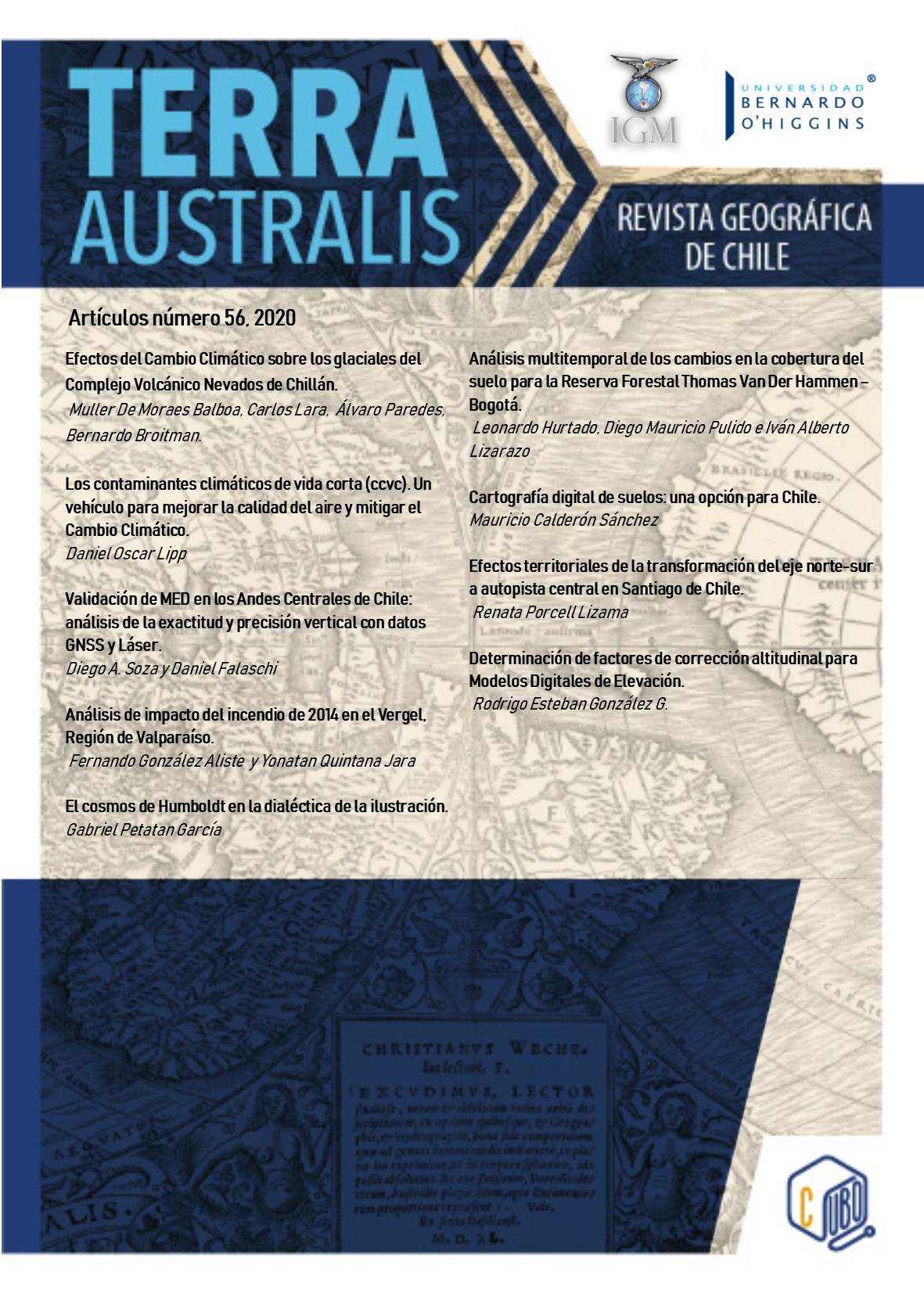 How to Cite
Porcell Lizama, R. (2020). Effects of the transformation of the north-south axis to Autopista Central in Santiago de Chile. Revista Geográfica De Chile Terra Australis, 56(1), 100-109. https://doi.org/10.23854/07199562.2020561.Porcell100
The articles in Revista Geográfica de Chile Terra Australis are published under Creative Commons Attribution-NonCommercial 4.0 International License (CC BY-NC 4.0).