Short Life Climate Pollutants (ccvc). A vehicle for improving air quality and mitigating Climate Change
Daniel Oscar Lipp

GAEA SOCIEDAD ARGENTINA DE ESTUDIOS GEOGRÁFICOS
Keywords:
Short-lived climate pollutants - climate change - global warming - greenhouse gases - air pollutants - Climate and clean air coalition.
Abstract
This report attempts to constitute a solution to the so-called climate change through other alternatives. The proposal by the author, although not the only one, is to reduce short-lived climate pollutants (SLCPs), essentially linked to the increasing use of different activities. This expression emphasizes the short time of life that some pollutants usually remain in the atmosphere, contrary sensu of others that remain centuries to disappear. This is the purpose of this report. At the same time, some mitigation measures are proposed for these short-lived pollutants that could of course be expanded and perfected by those who have the decision-making power in these matters. The document concludes with suggestions on the next steps that could be taken in this matter whose concern is of all humanity. The document is part of a larger report prepared by the author.
Downloads
Download data is not yet available.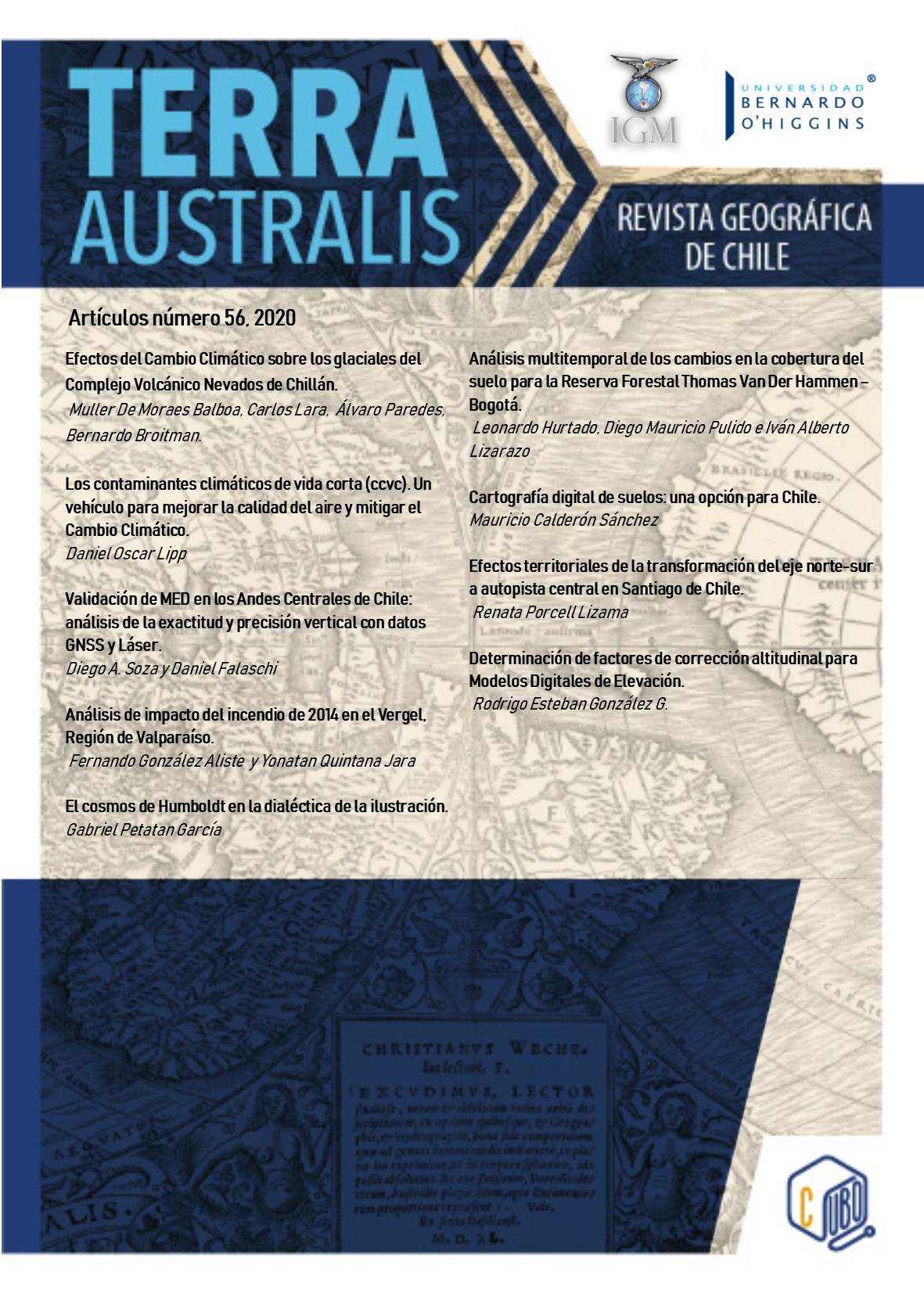 How to Cite
Lipp, D. (2020). Short Life Climate Pollutants (ccvc). A vehicle for improving air quality and mitigating Climate Change. Revista Geográfica De Chile Terra Australis, 56(1), 14-21. https://doi.org/10.23854/07199562.2020561.Lipp14
The articles in Revista Geográfica de Chile Terra Australis are published under Creative Commons Attribution-NonCommercial 4.0 International License (CC BY-NC 4.0).